Tennis courts and a playground
Tennis Club Stará střelnice owns two clay courts and one with artificial grass and artificial lighting, usable throughout the year. The tennis area is extremely suitable for organizing recreational tournaments of companies with full service.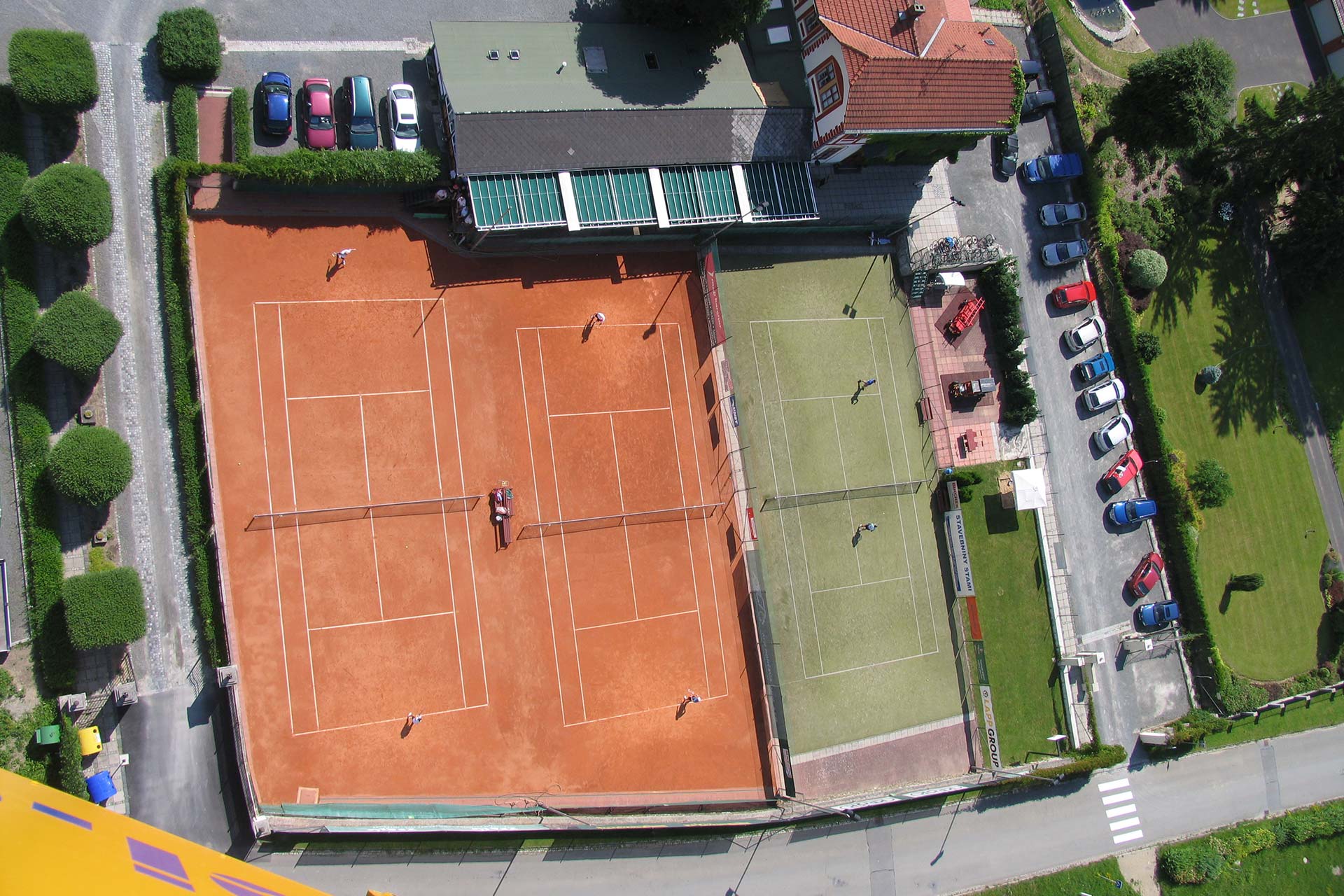 Tennis club Stará střelnice in Hranice
1. Adult member of the club 3.000 CZK/ season.
2. Adult member using only designated hours (From 1 – 3 pm) 2.000 CZK/ season.
3. Any club member can use permanent reservation.
4. Doubles 400 CZK (100 CZK person) / hour.
5. Doubles 300 CZK (150 CZK person) / hour.
6. Gold card 5.000 CZK/ season. Unlimited number of playing hours (as agreed with the court manager). Locker rental included.
7. Personal locker rental 200 CZK/season.
8. Court lighting 200 CZK/hour.
9. Operating hours of the courts daily from 1 – 8 pm or by individual arrangement. Please check in with the court manager upon arrival. Play always starts at the full hour and is finished with court adjustment 5 minutes before the end of the hour. Fees must be paid before play begins.
10. Court reservations in person or by calling 607 850 361. Cancellation of court orders must be made no later than 10 a.m. of the day. Reservations are automatically cancelled 15 minutes after the start of the reserved playing time.