Tennis courts and a playground
Tennis Club Stará střelnice owns two clay courts and one with artificial grass and artificial lighting, usable throughout the year. The tennis area is extremely suitable for organizing recreational tournaments of companies with full service.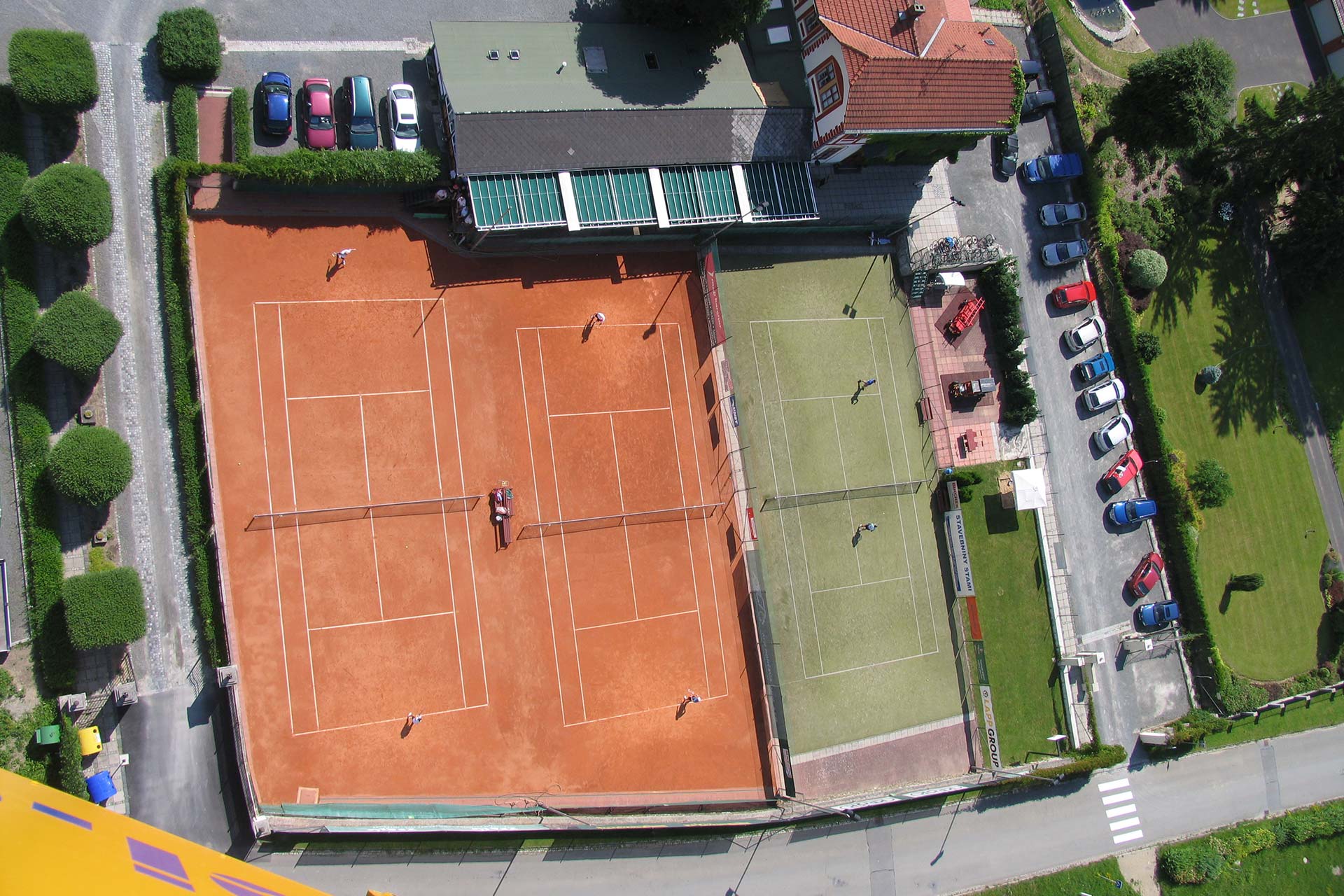 Tennis club Stará střelnice in Hranice
One game = 1 person / 1 hour
1 game / 70 CZK
Grass 1 game / 70 CZK
When playing 4 players on the court 25% discount (does not apply when using a pass).
Discounted rates
All-season club fee 1.600 CZK.
(2 hours fixed weekly, others after agreement with the administrator).
In case of fixed hours in the morning for seniors and students 1000 CZK.
From 8:00 – 13:00 on weekdays 1 game 50 CZK.
Permanentky
Small 700 CZK (15 games on grass or clay).
Large 1.300 CZK (32 games on grass or clay).
Validity of season tickets: Always until the end of the summer season.
Court lighting: 150, -CZK / hour
Opening hours of the courts: daily from 8:00 am – 8:00 pm
The game always starts in the whole hour and ends with the court modification.
Courts orders: We book reservations up to 3 days in advance.
In person or by calling 606 313 722. We appreciate fair play access for canceling orders, always at least 1 day in advance.
Odeslat zpětnou vazbu
Historie
Uloženo
Komunita