Tennis courts and a playground
Tennis Club Stará střelnice owns two clay courts and one with artificial grass and artificial lighting, usable throughout the year. The tennis area is extremely suitable for organizing recreational tournaments of companies with full service.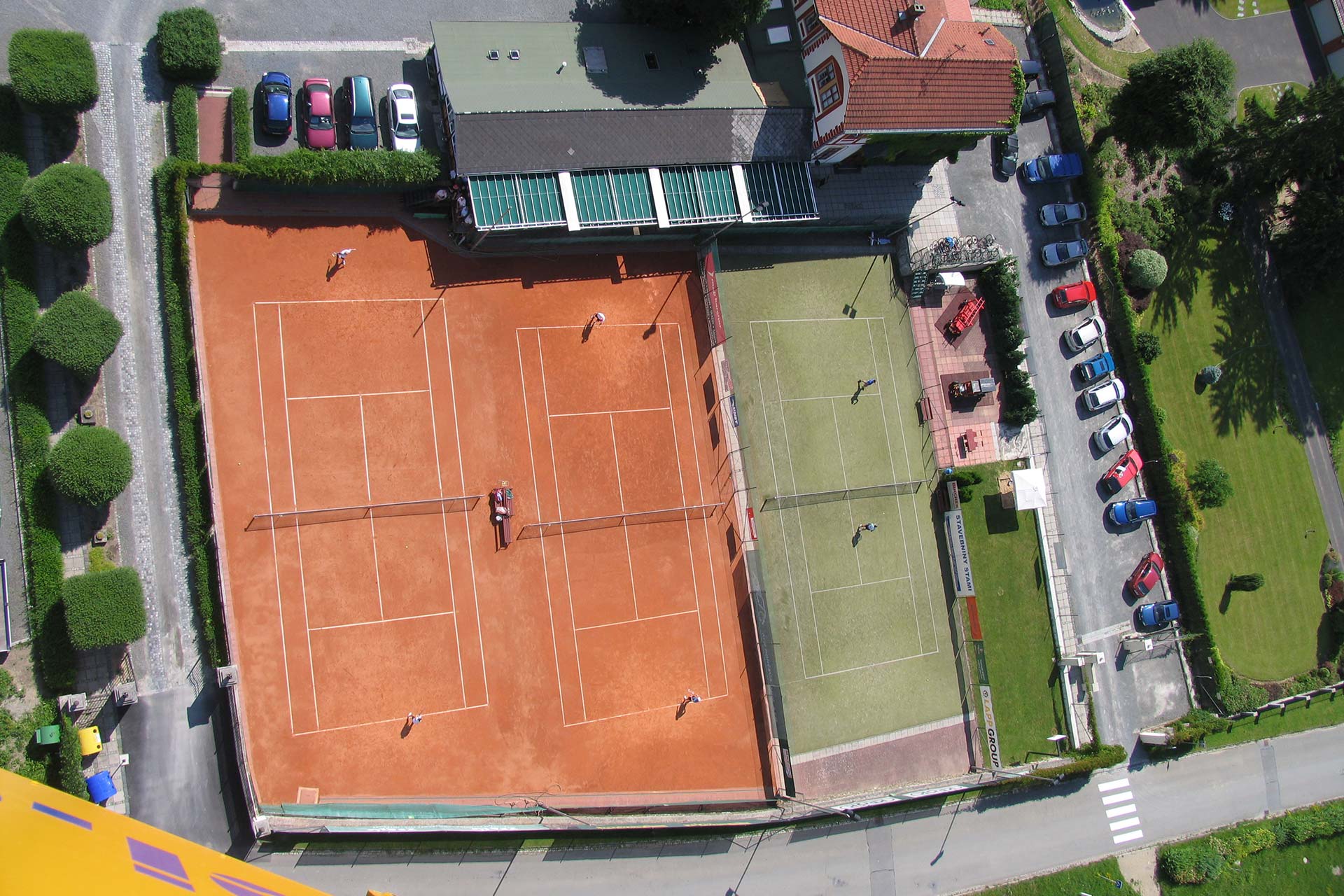 Tennis club Stará střelnice in Hranice
Adult club member 2,500 CZK/ season.
Adult member using only the morning hours (From 8 am to 1 pm) 1,500 CZK/ season.
Student from 16-26 years or holder of a student card 1,500 CZK / season.
Children up to 15 years 1,000 CZK / season.
Each club member can use the permanent reservation 2 hours a week.
Doubles 300 CZK (75 CZK person) / hour
Singles 200 CZK (100 CZK person) / hour
Children up to 15 years 80 CZK / hour.
Lady day every Saturday 20% discount for women.
Singles 160 CZK / hour
Doubles 240 CZK / hour
Gold card 4,800CZK/ season
Unlimited number of playing hours (according to the agreement with the court administrator).
The price includes rental of a wardrobe.
Rental of personal wardrobe 200 CZK / season
Court lighting 200 CZK / hour.
Opening hours of the courts daily from 8 am to 8 pm
The game always starts in a whole hour and ends with the modification of the court. Fees must be paid before the game begins.
Court orders in person or by phone at 607 850 361. We appreciate the fair play approach for order cancellation, always at least 1 day in advance.